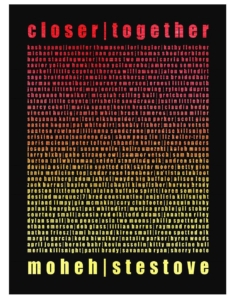 closer | together
moheh | stestove
Sunday, May 7, 2023, noon
Collage, printmaking, painting, clay, and a model of RADPC, created by MSU's Computer Science and Engineering students, that will carry a music recording titled "closer | together" to the surface of the moon on NASA's next Artemis launch. The music is a collaborative piece between Lame Deer students and Silkroad Ensemble musician, Ko Umezaki.
Read recent press stories below.

Refuge Gallery in Basin, Montana will host an opening reception featuring the work of Indigenous youth from Lame Deer School on the Northern Cheyenne Reservation. This collection of work reflects on the process of building relationship between strangers and community through collaborations that rely on trust and encourage student voice.
Student artists from the Lame Deer Junior High and High School will be present along with their Visual Arts teacher, Susan Wolfe.



Read more about the artists, the exhibit, and the project:

The Refuge Gallery offers opportunity and space to creative people of all colors, mediums, dimensions, disciplines, and ideologies: welcomes collaboration, encourages all to participate fully in the installation and production of events.
The gallery is open every Saturday from 11am – 5pm and by appointment. To schedule an appointment, email us.
Find the Refuge Gallery at 101 Basin Street in Basin, Montana.
Follow Refuge Gallery on Facebook.